Scenario – Reactions to Cheating
A tearful girl and two of her best friends sitting at a coffee shop:
Girl #1: He cheated on me I cannot believe it! HE CHEATED ON ME!!!
Girl #2:  Well, I can't believe you just figured that out. He's been cheatin' on you for a long time.
Girl #3:  You don't need to put up with that. You need to find you guy who appreciates you. I think you and James would be good together. I can set you up.
Girl #2:  Well, I think you need to make that no-good cheater pay and I have several ideas about how to do that
Girl #1: He is the third guy who has cheated on me. I guess all guys are cheaters.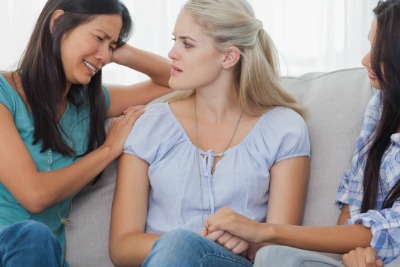 It is always painful when marriages or dating relationships come apart and usually far more painful for one person than the other. Cheating makes a painful situation so much worse.  It's not just a matter of your boyfriend saying that he doesn't want to be with you anymore; cheating is major disrespect. So, what do you if you've been cheated on? How do you get past the pain and get on to the next part of your life?