Driver causes bad accident while kissing passenger, kills one in kakamega
Driver causes bad accident while kissing passenger, kills one in kakamega
– A female passenger lost her life after a driver lost control of his matatu while trying to force himself on her
– The Ikolomani driver was drunk and seconds before crushing into a water tunnel and sending the matatu flying in the air, he tried to forcefully kiss the woman
– Three other people were injured in the accident
A woman seated in the middle passenger seat next to the driver of a 14-seater matatu lost her life while trying to fight off an amorous matatu driver.
It emerged that the driver was drunk and he couldn't keep his hands off the dissenting woman.
According to a report by SDE on Friday, January 19, the driver lost control of the vehicle at Shikuyu near Goldmine petrol station along the Sigalagala-Butere Highway in Ikolomani and rammed a water tunnel.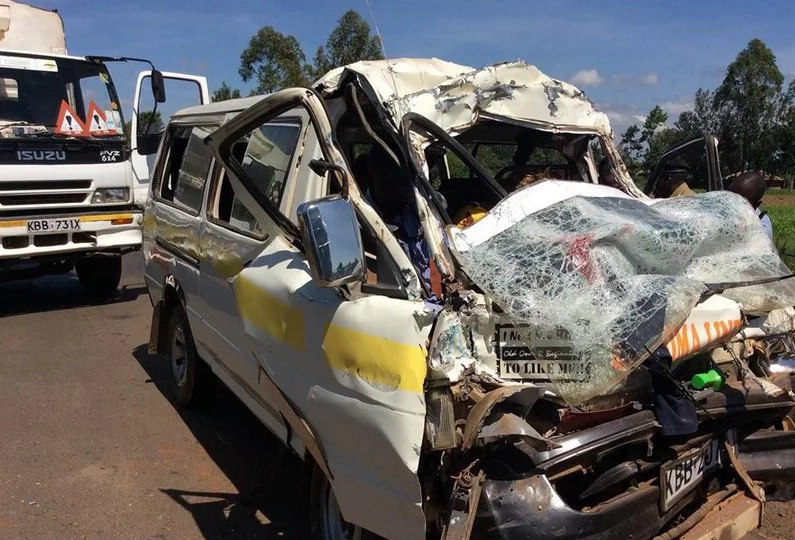 The matatu then rolled several times. Three people were severely injured and were rushed to hospital.
A witness, Caroline Musanga, said she was feeding her child when she saw the matatu hit the water tunnel and went flying in the air before it landed in her compound.
"I thank God the kids were not outside or they would have been injured," said Musanga.
A survivor of the accident said the driver was reckless, drunk and kept trying to forcibly kiss the woman beside him.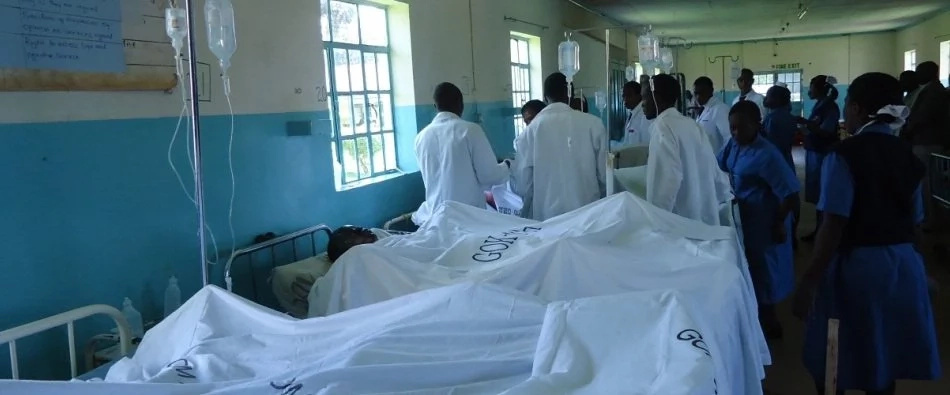 "We tried warning him about his driving but he insulted us back. He even threatened to throw us out of the vehicle. You could also hear him telling the lady how much he loved her and wanted to marry her. Just before the accident, he tried to kiss the woman by force," said the survivor.
The survivors were taken to Kakmega Refferal Hospital for treatment.
Have something to add to this article? Send to news@9gist.com.ng
Share This Topic On:
0 Responses